The beautiful ladies of Lambda Delta Sigma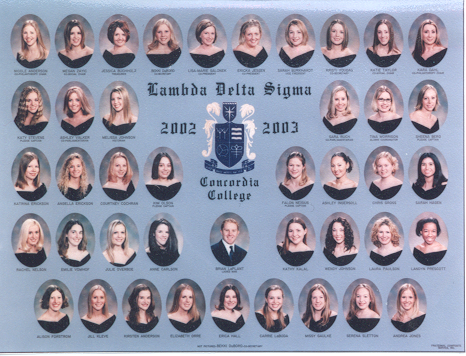 "Enter to Learn, Depart to Serve"

Lambda Delta Sigma was founded in 1919 on Concordia College's campus. After 85 years it is the only Social Society left on Concordia's campus. The ladies take pride in this fact and work very hard to carry on the traditions of Lambda Delta Sigma each year.